Presented by Karin Volo, The Evoloshen
Expert, co-author of Engage!
It's time to change the way we do business. It's time to bring in a new mindset that business can be a force for good…for the people, the planet, and also the profits.



Join Karin Volo and discover
The 1 thing you absolutely must avoid if you want to reach full potential in your company.
3 ways to get more enjoyment out of your workplace.
How to use our 5-Step Formula to improve your people engagement.
In this special webinar you will also learn




Why disengagement has become a global epidemic.
How much lack of engagement is really costing us.
Why 3 future trends are effecting every business across the board.
Which cultural elements are essential for your success




By registering for this special webinar, you'll receive a copy of Engage! (copies will be sent out on Oct 8th).
Date: Tuesday Oct 1st
Time: 8am PST/11am EST/4pm GMT
Cost: $25 (and includes your copy of Engage!)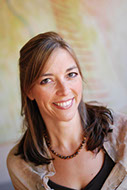 Karin Volo, an expert in engagement, career, personal and organizational development, is known as The Evolution Expert. With over 15 years experience working with international Fortune 500 companies on two continents, she has gained insights on business building, cultural transformation, and high performance.
Karin has worked with executive search, leadership mentoring and development. She is a best-selling author, speaker, entrepreneur, and consultant. Karin is co-author of Engage! Your Step By Step Guide To Creating A Workplace That You, Your Co-Workers, and Your Customers Love, a book specializing in Employee Engagement and also the author of the Bringing Joy children's series. She is also the co-founder of Evoloshen, a company that helps transform organizations into the Most Amazing Companies through people engagement and development.
Karin uses her professional skills and draws from her personal experiences to help individuals and companies thrive through difficult transitions and maximize their potential. Her passion is helping people better their lives through sharing all she has learned on her own journey. Her purpose is to inspire and teach others to thrive and to learn to live joyfully. Some of her favorite pastimes are watching movies and laughing as much as possible.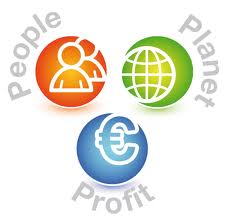 Note: Can't make this time? We'll be sending out the replay so you'll be able to watch at your convenience.