We Transform Business Through Culture
in order to maximize the potential of your people, and achieve higher productivity resulting in greater profitability. Our training programs, consulting, and coaching on employee engagement, trust building, and reigniting organizational purpose can help you start your Cultural Evoloshen.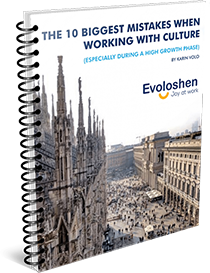 Discover the Biggest Culture-Building Mistakes to Avoid and the
New Mindset
that The Most Amazing Companies in the World Use to
Flourish
Some of Our Amazing Clients
General Culture Issues

Troubling Many Companies Today
Company culture can either be one of your greatest assets – as it is for companies like Southwest Airlines, WD-40, PUMA, and many others; or it can be a detriment that diminishes employee engagement, hits your profitability because of reduced productivity, work-arounds and inefficiencies; or, worse yet, it is toxic and your organization is dealing with one or more crises, such as, sexual harassment, gender discrimination, financial mismanagement, cheating customers, inattention to safety, or mismanagement.
Here are some common culture issues that companies are facing today:
What
We Can Do

To Transform Your Business Through Culture


"Absolutely on target with the right message for the right times."
Mark C. Thompson
New York Times Best Selling Author

"The Volo's show us a new way of thinking: corporate success with a heart."
Marshall Goldsmith
the Thinkers50 Award Winner

"Many Thanks to All for an Awesome Expedition - I love that this is just the beginning!!"
Johan Birgersson
CEO EasyPark Group

"I would recommend this training because good / intelligent conversations are very important skills, which all should possess. It will improve your job and life satisfaction! The tools that we went through in each session were very valuable! Practicing the tools each week was very helpful, so they were not just concepts learned. Using the tools made my feedback sessions faster and more efficient so these conversational skills aren't just about improving one's soft skills but also boosting efficiency!"
Marsa Laukkoski
Managing Applications Consultant, Capgemini

"Taking part of this program from Evoloshen was SO rewarding in SO many ways! We will definitely use a lot of the new perspectives we gained here in our constant work to improve our employee as well as customer experience going forward!"
Jimmy Kindholm
Customer Care Manager, EasyPark AB

"It's great to see the combination of the academic/research dimension with the joy/inspiration dimension. Everything is AMAZING! We need ICES in EVERY COMPANY in the world!"
Kiko Kislansky
Founder/CEO Cazulo, Brazil

"This training opened up my mind! I had good conversations with my group. It's great and it's relevant! And give it a 10!"
Kylee Potae
Director, BDO

"This training can be useful for different functions. I'm not a Manager and it was very useful for me. I know that trust is very important but during this training, we learned different methods to build a trust relationship. It is very important for me in my current job. Moreover, it can be useful in our daily life too so I can certainly recommend this training to others. It was very interesting and lead by a very good trainer (Karin Volo)!"
Virginie Hohl
HR Business Partner, Sogeti

"I appreciated getting a deeper understanding for the neuroscience…sort of "proof" that will be good to use. Also, it was great to have so many good examples and discussions!"
Gunilla Landelius
Global HR Manager, Cellmark

"I would recommend the ICES Certification training, especially if you see a need to work on the company culture. The training is definitely helpful with many tools and insights! I have appreciated being moved out of my comfort zone. There were many good reminders of what's important in leadership and the importance of trust, because a lot starts there!"
Kristoffer Åkermark
Team Manager, Alektum Group

"I value the most of this training sharing experiences and seeing examples how other companies increased engagement levels. It was a whole different perspective for me! The training has very positive energy, overall great experience!"
Maja Stanković
Director of Konzum Academy

"I have been attending various Kick-Off's for 40 years, but I've never listened to such an inspiring speaker as Karin Volo! She truly personifies what she is talking about: how engaged people with a purpose make a difference!"
Stig Karlsson
Industry Advisor, Ratos Private Equity, Chairman of several companies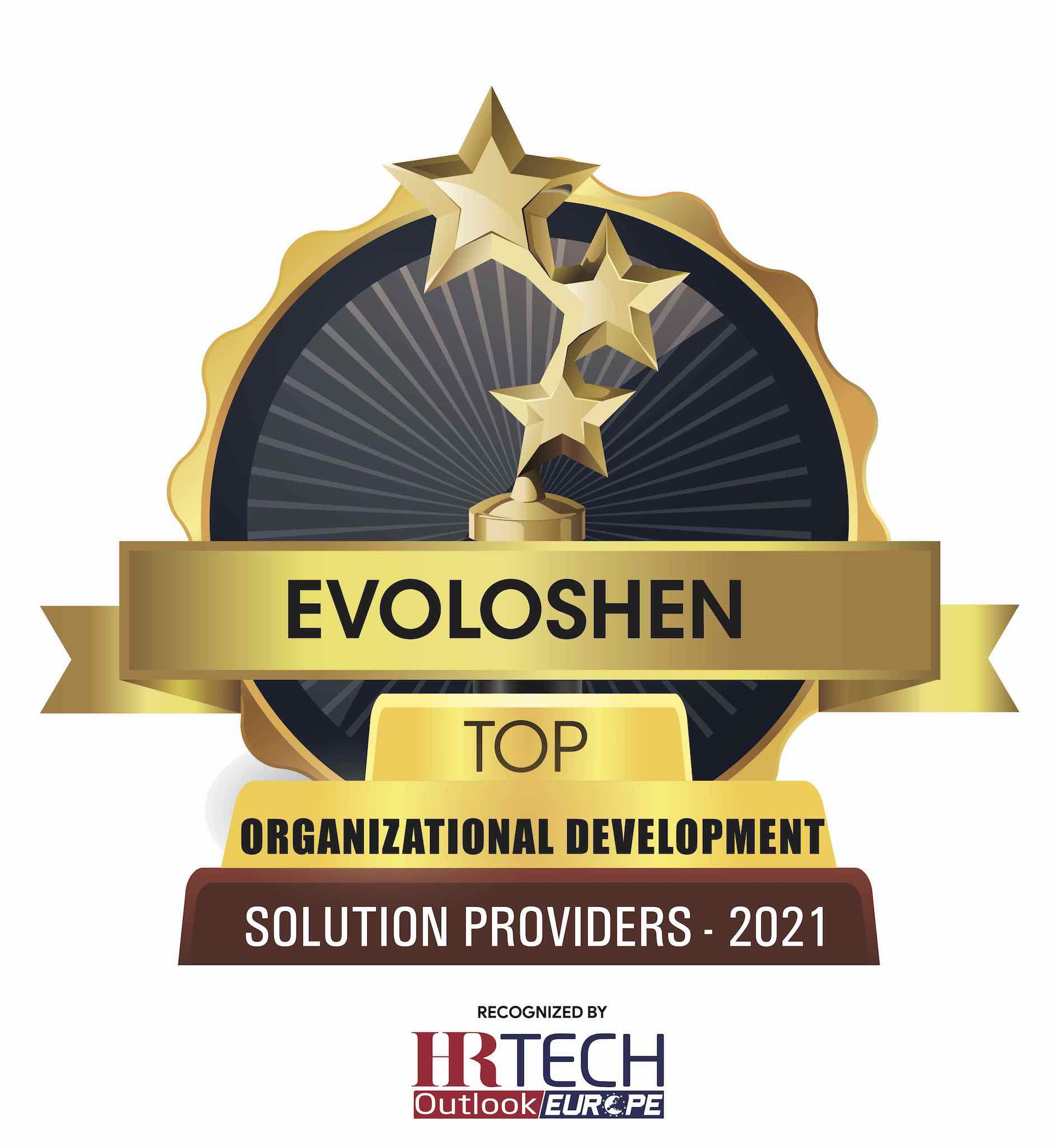 Evoloshen has been recognized as one of the Top 10 Organizational Development Companies in Europe by HR Tech Outlook.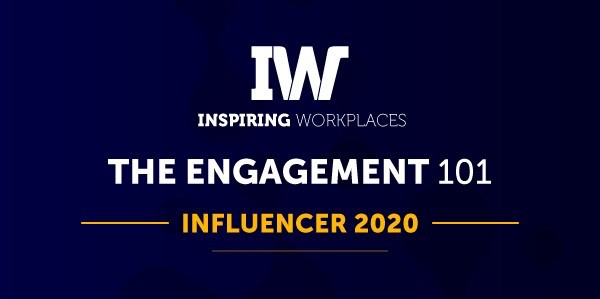 CEO Karin Volo has been named as an Engagement 101 Influencer each year since 2016.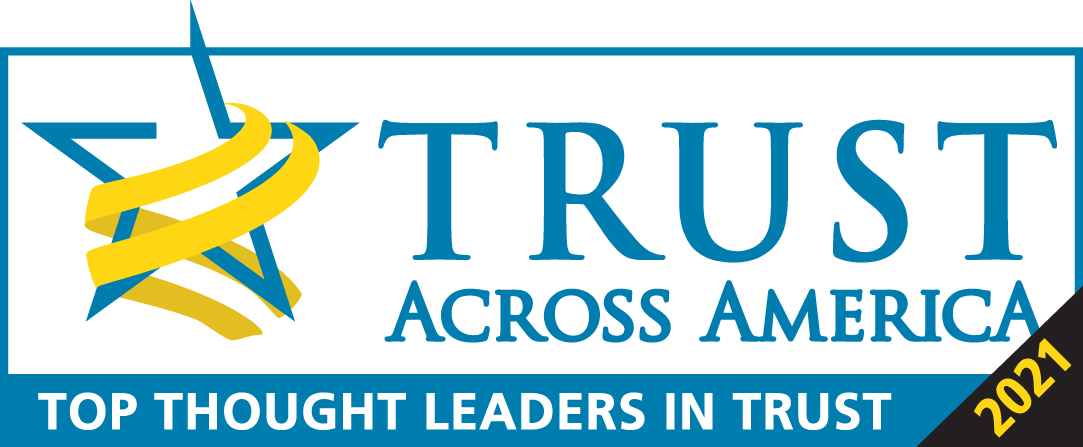 CEO Karin Volo has been named as a Top Thought Leader in Trust in 2020 and in 2021.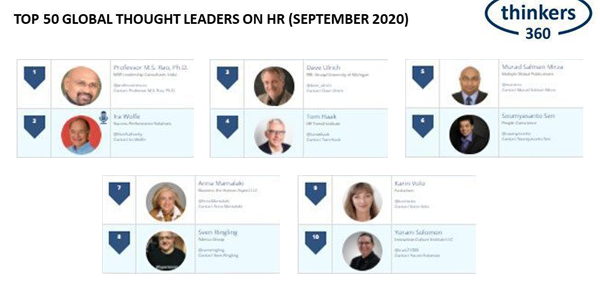 Karin Volo was ranked #9 on the Top 50 Global Thought Leaders on HR by Thinkers360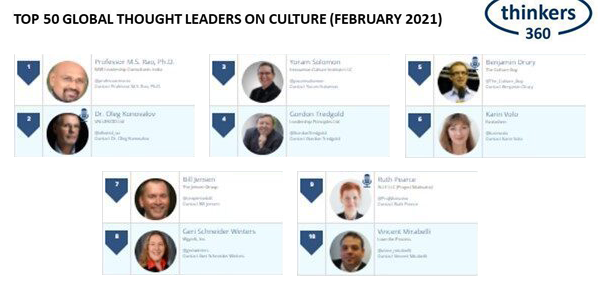 Karin Volo was ranked #6 on the Top 50 Global Thought Leaders and Influencers on Culture by Thinkers360