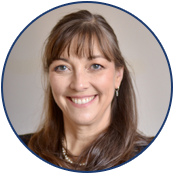 Karin Volo, CEO and Chief Joy Bringer, is an in engagement, personal and organizational development expert, an international best-selling author, and an accomplished inspirational speaker. With over 20 years of experience working with international Fortune 500 companies, she brings expertise and insights on business building, cultural transformation, building trust, purpose, achieving high performance, employee engagement, and leadership training/mentoring. She is a certified C-IQ™ Coach.
Karin has been recognized as a global leader and employee engagement expert for the past six years as an Engagement 101 Influencer by Inspiring Workplaces, one of the 10 Most Influential Leaders in HR by Insight Success, ranked #9 on the Top 50 Global Thought Leaders on HR by Thinkers360, and named on the 2020 and 2021 Top Thought Leaders in Trust by Trust Across America. Evoloshen has been recognized as one of the Top 10 Organizational Development companies in Europe. She was also recognized in the inaugural 50 Women of Influence by Success Magazine. Her purpose is to bring joy to the workplace. Just listening to Karin's laugh is contagious.
Languages: English, Swedish

Chief Change Maker, Head of Evoloshen Coaching,
UK & South Africa
Vivien is a Coach and Consultant specialising in Change and Transformation. Her focus is in developing the people, culture and building high-trust organisations. She works with leaders and teams to create healthy work environments and improve employee engagement, communication, well-being and employee retention. Vivien is a Co-Active Coach (CPCC, ACC) and certified C-IQ™ Coach. Based in London, UK and South Africa, Vivien considers herself a global citizen. She has worked and travelled to more than 60 countries, and lived in more than 20 of them.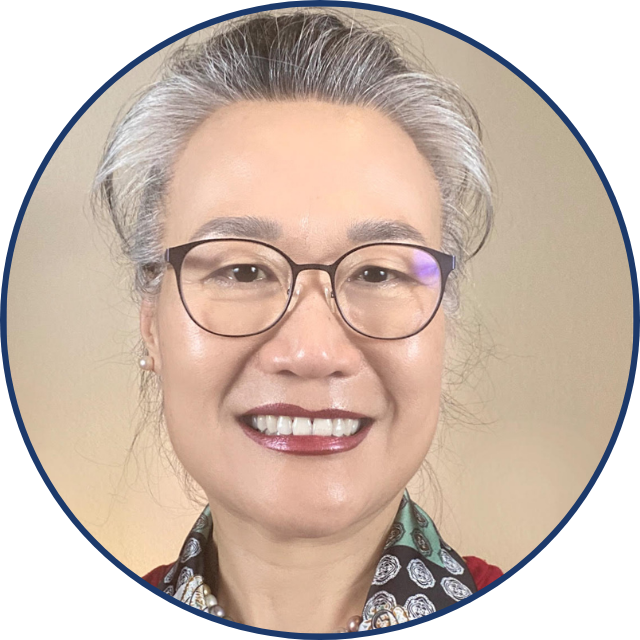 Chief Innovation Officer, USA
Pearl is our Chief Innovation Officer, and she is a founder of her own firm, Benchmark Maven. She started her career in various hands-on leadership roles and has become a multicultural and multilingual expert with more than 17 years at IBM, and other Fortune 500 companies for over 25 years. Pearl is passionate in solving her client's top-of-the-mind business issues. She coaches and works effectively with C-level executives as well as professionals at all levels addressing their strategic, tactical, operational and cultural issues and risks.

Monica helps keep our projects running smoothly and supporting our clients behind the scenes to give great experiences. She has extensive experience in international sales, marketing and management training in the medical technology, IT and educational fields. She holds an ICI coaching certification, and has an MBA with a focus in international business. Her purpose is to empower individuals and companies by offering them tools to create a more meaningful and prosperous future. Monica is from Venezuela, and now resides in Sweden. She is very interested in the human wellbeing where she takes a holistic approach combining nutrition, and training of the mind and body.

Communications & Cultural Change Agent, USA
Sayre works with leaders leading change at the intersection of culture, change and growth.
She has been working in her own consultancy for more than 30 years, serving more than 75 organizations. Her portfolio of experience in coaching and consulting leaders includes, setting and aligning strategic priorities, operationalizing strategy, and, driving organizational growth and large-scale change. Industries of expertise include professional associations, health care providers, insurance, IT, medical technology, and professional service organizations. Sayre received her ICF-accreditation after completing her training at The Hudson Institute, Santa Barbara, Calif., and her MBA from the University of St. Thomas.

Chief Energy Amplifier, Sweden
Karin is the founder of Vargkask & AZK. She started her career in Human Resources in large international corporations, serving in both informal and formal leadership roles before she started her own business in 2005. Karin is true "people person!" She loves working on both the individual as well as the organizational level from a holistic perspective, knowing that sustainable growth happens and is achieved simultaneously in several dimensions interdependently.

Chief Talent Transformer, India
Anil, is an experienced unbiased ICF-certified Business and Life Coach, a Master Leadership trainer, a NLP Practitioner and a Hypnotherapist with 27 years of work experience internationally in talent transformation, global marketing, consulting, project designing and deployment, and education.

He is based from New Delhi, India and has worked in talent transformation, education, international marketing, project management in over 12 countries.
Anil is an MBA Birmingham Business School, UK, Masters in Science from the Indian Institute of Technology, Delhi, globally benchmarked educational institutions.

Chief Transformational Specialist — Australia/New Zealand/Asia
Brett started his career as a tradesperson in the Hydro Electricity Generation industry in New Zealand. After studying in contract law and business management his career path took him to ABB, a large global electrical engineering technology company, where he spent 18 years spanning many industry sectors. His various roles included Contracts Manager, Engineering Manager, Maintenance Manager and more recently, General Manager of performance-based maintenance agreements, working in many countries with diverse cultures.

Rewiring Master,
Sweden & Eastern Europe
Ines is a Personal Development Coach with a mission is to inspire, encourage and teach people to rewire themselves in order to achieve their full life and working potential. With more than 15 years of experience in diverse roles such as Executive Manager, Chief Manager, and IT Business Consultant she has developed a strong sense of good leadership in business. Ines became an Associate Certified Coach credited through the International Coach Federation after graduating as an Erickson Certified Professional Coach.

Wizard of Technology – CTO
Steve is Evoloshen's technical expert whose applies his wizardry keeping our technical infrastructure running smoothly. Steve is also the Chief Operating Officer of Domainate, with 13 years of experience running online businesses and supporting entrepreneurs to run and grow their businesses. During his free time, Steve enjoys tennis, music and caring for his dog Lancelot.

Happiness Engineer – Online Manager & Affiliate Director
Jen is our resident Happiness Engineer and handles a myriad of duties, including affiliate relations, customer service and keeping the team organized. In her spare time, Jen loves to read, watch movies and spend time with her husband and daughter.