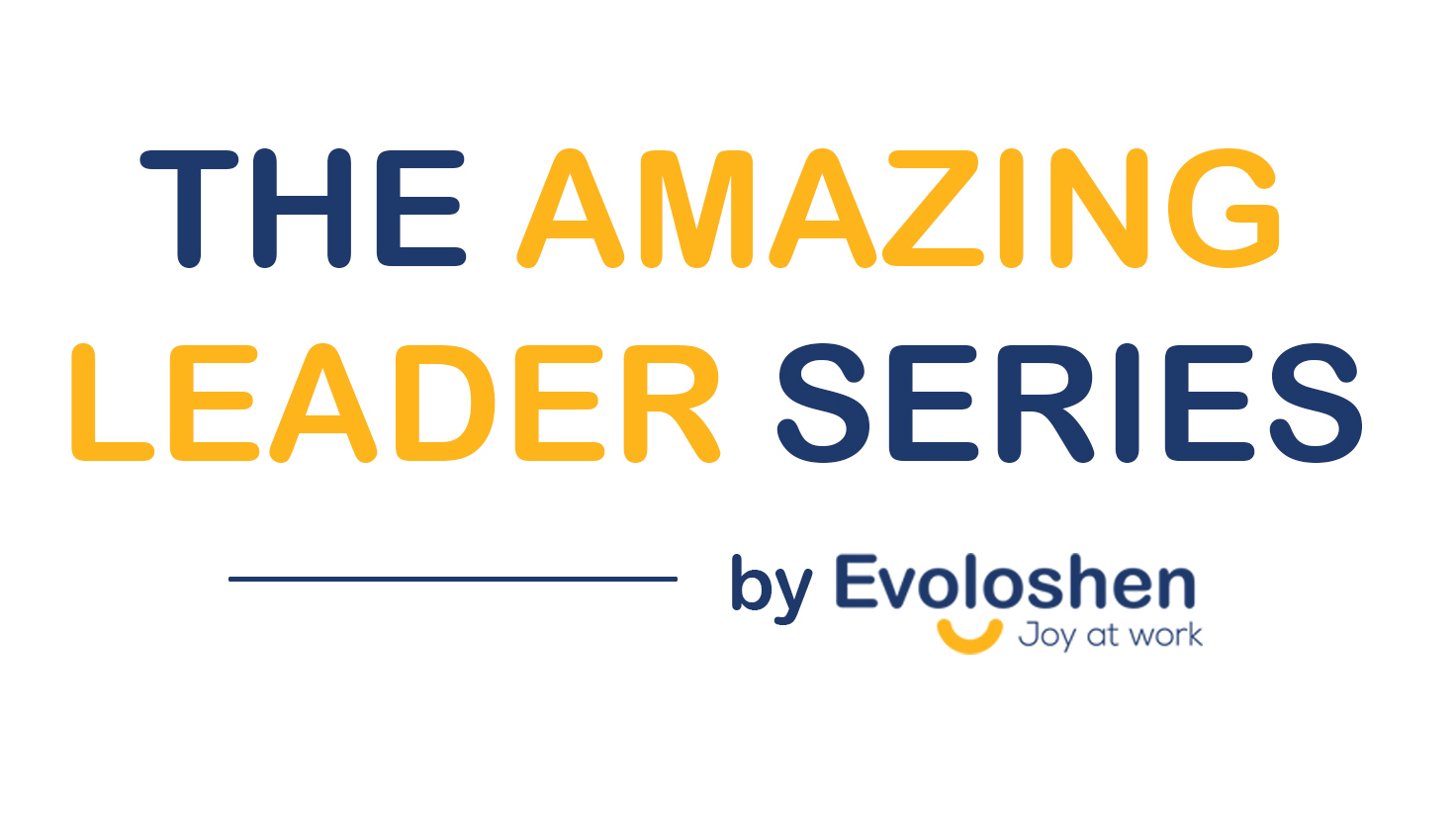 In the Amazing Leader Series, what you will learn from top leaders will shift your perspective and empower you to know that you can build your business while making a huge difference as well…
Vanessa Hall
Affectionately known as The Trust Lady, discover why Vanessa Hall's background in compliance and risk management in financial services made her want to create a more trustworthy business environment
Dive into Vanessa's trust model called ENP: Expectations, Needs and Promises 
Learn the difference between explicit and implicit promises and how those apply to her trust model
Find out how Vanessa teaches others to build back trust when it's broken
Listen as she explains the secret to having strong trust in business relationship
Discover what Vanessa believes is the best way to build a culture of trust and what leaders need to do to implement it
Jeffery Crabb
Learn how Jeff helped bring his family's company back from the brink of bankruptcy at the young age of 19
Find out what experience made the biggest impact on his career, why he's thankful for it and how he had to learn to be resourceful
Discover what motivates Jeff the most and how he considers himself a builder of people and creator of opportunities for others
Learn about Diamond C's 28 Foundational Behaviors, why it focuses on actional behaviours vs ideas of values and why is makes up his dream for his company culture
Listen as Jeff explains the impact of the pandemic, how it actually accelerated growth for his company and exposed opportunities for improvement for their leadership infrastructure
Find out how he feels about the idea of "cancel culture" and the good piece of advice his mother gave him that applies to his responsibilities as a CEO
Hear Jeff explain why it's important to maintain in-person human connection and why it helps build trust and respect
Rikard Josefson
Learn what the gamechanger was for Rikard's business and how it shifted the way he worked
Discover what inspires him, how helping people reach their full potential is so important and how he accomplishes that
Learn more about Rikard's "brainy day" events and why he believes everyone is equally important in a company
Find out how he believes the pandemic affected the financial industry and why it's important to be transparent in banking
Learn why

Rickard

believes costcutting is not the way to move a business forward and why he feels investing in people is best the way to run a company
Listen as

Rickard

talks about how uncertainty is one of the biggest challenges facing CEOs today and why being flexible is critical to a company's success
Kristen Hadeed
Learn how Kristen's journey from cleaning houses to earn extra money led to her becoming the CEO of a cleaning company
Find out how the experience of the majority of her employees quitting early on led her to realizing that failure is just a chance to grow
Listen as Kristen talks about her calling of "bringing humanity back into business" and why it's so important to be authentic and embrace who we are
Discover why Kristen thinks the environment and culture of a company is more important to most people than a big paycheck or glamorous title
Learn why she is pivoting from a cleaning company to a student development company with their leadership curriculum
Listen to Kristen's advice on aligning multiple generations and why it's important to ask the hard questions
Chester Elton
Learn why Chester thinks it's important to surround yourself with people smarter than you
Discover why gratitude is a key component to leadership and how it leads to extraordinary results
Find out what two things need to accelerate during a crisis or big change
Learn why Chester believes assuming positive intent is an important quality of leadership
Discover why leaders that are more vulnerable and more transparent are the ones winning over their employees
Learn why as a leader you DON'T always have to have the answers
Rachel Faller
Discover why Rachel was initially against entering the fashion industry and how she changed her mind
Listen to why she feels like a lot of CEOs are stuck between a rock and a hard place and why it's so important to stay true to your values
Learn why company culture was always Rache's first priority
Find out why Rachel feels new technology is not the solution and what she feels is the real answer
Hear her piece of advice to CEOs about how important equitable exchange is
Richard Sheridan
Find out why public speaking is one of Richard's favorite parts of his work and what it really means to him
Discover why during this unique time, there is no longer a space for individual heroes and how important a team-based environment is
Listen to Richard explain why and how trust works in a company
Find out the fours things he believes artificial intelligence will never take over from humans
Learn why Richard believes his biggest job as CEO is to pump fear out of the room
Understand why having an intentionally joyful culture is integral to a company
Discover how a moment with his 8-year-old daughter forever changed his view on leadership
Find out why almost leaving his industry ultimately propelled him to his current success
Tom van der Lubbe
Discover how a personal crisis early in his life shaped his outlook
Learn why Tom, CEO and founder of finance service company Viisi, thinks managers should read more books on philosophy and ethics less books on management
Why your employees need to feel safe in their companies and how solidarity creates more productivity
Discover Tom's company philosophy of holacracy: what it means and why it works
Learn why 2020 was his company's best year and how it's thriving during hard times
Find out why he believes culture and trust should be at the core of any business and why companies should reflect the rest of society
Johan Birgersson
progressive CEO committed to developing people and creating a great culture shares insights on his journey
EasyPark is a fast growing digital app company with a purpose of making cities more livable
EasyPark is in 2000 cities, over 20 countries, and has been recognized as one of the Best Managed Companies by Deloitte for the last two years
learn from Johan's mistakes on culture and what to focus on to transform it
discover why culture must have leaders on board
how trust impacts the company and the culture
and what happens when there isn't a culture match
and so much more!
Ronald Abvajee
with a purpose to inspire a healthier nation, Ronald is a media personality, inspirational speaker, a health and engagement expert, a physiologist, as well as a 5th-degree black belt and world champion in karate.
learn how this CEO of an 8 figure corporate wellness business is making a huge impact in South Africa
learn Ronald's secret to success in less than one minute and how it has transformed his life and business
discover the highest priority for leaders and how to manage stress
listen how to make your challenges relevant to your team to reach all of your goals
be inspired by how to tap into your grit to get through anything
Ronald is launching ground-breaking health tech to assess wellbeing needs, provide expert information and content, access to healthcare providers, training, mentoring and e-learning
under his leadership, HLC was the winner of the Future of HR Awards in 2019 in the Corporate Wellness Champion category
Bobby Herrera
learn from the CEO of one of the fastest-growing HR services companies in the United States with annual revenue over $600 million and many Fortune 100 customers
listen to this purpose-driven leader with a passion for building strong culture and communities through trust and storytelling
discover how Bobby's leadership style is about empowerment, connections, and ensuring everyone has the opportunity to succeed and his three tips for leadership excellence
learn how by sharing his personal purpose, Populous grew from $100M to over $500M in a few short years
Bobby is the author of the bestselling book, The Gift of Struggle, a book about leadership and the life-changing lessons we learn through our struggles and he shares some of his best tools to thrive in our conversation
Stephen M.R. Covey
learn about the essence of true leadership from Stephen's years of experience both as a hands on CEO as well as global thought leader
discover how to increase profits and the 3 times multiplier for performance in your organization
understand the Four Cores to Credibility and how they impact your relationships and teams
hear why collaboration, trust, joy and purpose all have a huge impact on your business
and many more powerful takeaways in this interview!
A CEO Conversation on How to Bring Your Business Back Strong After this Global Crisis
listen in on this Amazing Leaders conversation on leadership during the global pandemic with wisdom on how to manage and bring back companies in a strong and caring way that genuinely supports the people
featuring great insights, experience, and knowledge from Bob Chapman, CEO of Barry-Wehmiller, Garry Ridge, CEO of The WD-40 Company, and Jason Lippert, CEO of LCI Industries
learn from three companies' proven culture journeys
get inspired from their insights on leadership, culture, and people
Katarina Walter
learn from an inspiring leader who has won CEO of the Year with her company that has won Agency of the Year several times
discover the journey of taking a professional services business into a sustainable model and HOW they actually measure their impact – insights into why values, purpose, and sustainability are vital to the future success of a company
why it is vital to develop your employees
what is keeping this company together during the global coronavirus crisis
Jason Lippert
learn how this $2.5B manufacturing company has transformed its culture over the last seven years and how they reduced employee turnover 75%
insights into developing leaders through dedicated coaches
the impact having a dedicated philanthropy team had on their business
Bob Chapman
learn about Bob's journey to take an outdated 80 year old $20M company and grow it to a $3B global company with over 100 acquisitions along the way
what key events changed Bob's outlook and management style forever
why Barry-Wehmiller has an amazing culture and how they've been able to train their leaders and managers to truly care, making them a preferred employer
Dr. Paul Zak
learn the simple formula to truly transform into a high performance organization
why the future include "neuro job crafting" and the implications to the workplace
understand the latest neuroscience research on how to create trustworthy leadership and why it is essential for any organization
Garry Ridge
how language shapes the culture
changing managers to coaches and why that matters
how he took WD40's market cap as a public company from $250M to $2.6B in 15 years with a compound annual growth rate of total shareholder returns of 15%
Vineet Nayar
the one word he changed that make a huge difference in engagement
how to be an impactful leader
the best words of advice for CEOs from someone who's been there