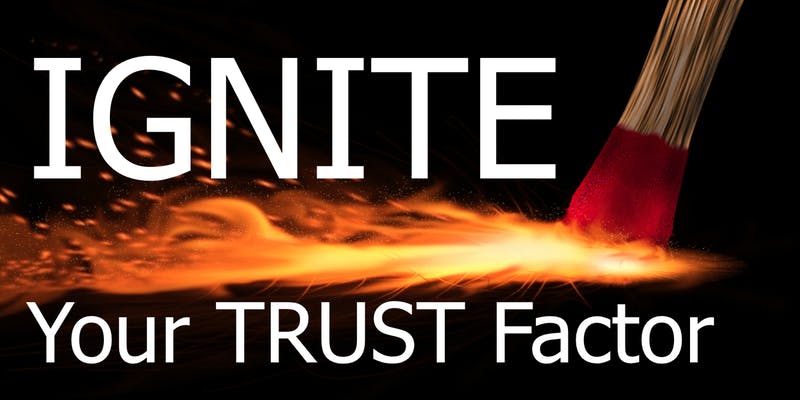 Your order has been received for Ignite Your Trust Factor at Gisborne, NZ on Nov 28, 2019! I'm so glad you've decided to reserve your spot!
Here are the event details:
​​​​​​​​​​​​​​Date And Time:
Thu, 28 November 2019
13:00 – 17:00 NZDT
 
Location:
BDO Gisborne
1 Peel Street
Gisborne, NZ 4010
New Zealand
Stay tuned for more information as we get closer to the event date.