What People Are
Saying
Mansing Bhor, Account Executive, Capgemini

"All sessions were great! Enjoyed interacting with new people and closing the gaps…Karin's energy is awesome!"

Emelie Thelin, Team Manager, Sogeti

"Absolutely would recommend this training! It gives you insights on how the mind may work and how to react/think when meeting others. I valued the importance of 'digging' deeper to understand the actual issue and building up trust quickly."

Johan Birgersson, CEO EasyPark Group

"Many thanks to all for an awesome Expedition – I love that this is just the beginning!!"

Marsa Laukkoski, Managing Applications Consultant, Capgemini

"I would recommend this training because good / intelligent conversations are very important skills, which all should possess. It will improve your job and life satisfaction! The tools that we went through in each session were very valuable! Practicing the tools each week was very helpful, so they were not just concepts learned.

Using the tools made my feedback sessions faster and more efficient so these conversational skills aren't just about improving one's soft skills but also boosting effiency!"

Rebecka Holberg, Head of People Operations, EasyPark

"Although this was the company's first online training program, I was amazed at how powerful the experience was for employees – even for those who felt this experience was outside their comfort zone."

Anna-Mari Prosch, Sales Manager, Sogeti

"I enjoyed the training very much and give it a 9 out of 10! It's good to hear and learn how one's behavior influences others. The online platform and delivery worked very nicely as well!"

Frank Hoffsümmer, Senior Engineering Manager, EasyPark

"This was truly amazing, I keep raving about this Expedition to my friends and former colleagues. Top notch content, tools and exercises. I find it absolutely mind boggling (good!) that the *entire* company is participating for the *entire* 6 weeks. Thank you for making this happen!!"
Register Now
Please register by entering your first and last name and your email below. This will ensure that you will receive all the information regarding each session plus the webinar links for each session.
Once you have registered, you will receive a welcome email. Please be sure to check your spam in case it did not get through and to white list support@evoloshen.com so that you receive all the emails.
You should have the calendar invites in your calendar already but always good to double check to be sure you won't miss a session. (If you do miss a session, we will send out the recording but since there is live interaction on each webinar, we highly recommend that you do you best to attend each session live.)
Lastly, you can download our free report, The ROI of Trust in 15 Hard Metrics, if you want to dive into how it is possible to make trust tangible. Looking forward to seeing you soon!
Karin
We value your interest! By registering your name and email address, you agree to receive our monthly newsletters and occassional emails from us. Trust that your information is safe with us and we will never sell or transfer your data. You are free to opt out at any time. If you would like more information, please review at our privacy policy. Thank you for joining our inspiring community!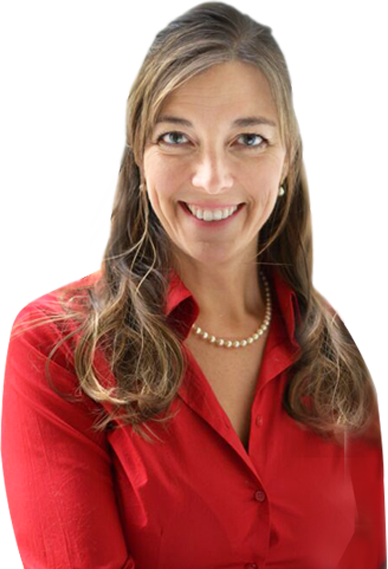 About Karin Volo
Karin Volo is an expert in engagement, career, personal and organizational development, is known as the Chief Joy Bringer. She's a co-author of the international best selling book, Engage! How To Create A Workplace That You, Your Co-Workers and Your Customers Love. With 20+ years experience working with Fortune 500 companies globally, she has insights on business building, cultural transformation, and high performance. Karin works with cultural development, employee engagement, leadership mentoring, professional inspirational speaking and writing. She is also a Certified C-IQ™ Coach.
She uses her professional skills and draws from her personal experiences to help individuals and companies thrive. She is the author of the Bringing Joy children's series, a blogger on Huffington Post, a guest lecturer at several universities, and an expert judge on employee engagement awards in the UK and North America. Karin has been recognized as a global leader and employee engagement expert the last four years on the Engagement 101 list, the Top 30 HR Influencers and the 15 Most Influential Women in HR lists, and recently named on the 2020 Top Thought Leaders in Trust list. Karin's passion is helping people better their lives through sharing all she has learned on her own journey. Her purpose is bringing joy to the workplace.