With Complexity now the Norm for Global Business, Corporate Leaders Seek Ways to Embrace it, finds KPMG Study
Increasing complexity tops management agenda
Causes of complexity common across the world, but form varies
Both mitigating and harnessing complexity critical for innovation, success
Traditional methods of management are no longer sufficient to confront what is today a given for doing business globally: managing complexity. According to a global study from KPMG International, complexity, a primary source of additional risk, cost and management challenges, is a real and serious issue for senior decision makers. But, it also presents opportunity.
The KPMG survey reveals that global business leaders are faced with a continuous stream of issues and are striving to find new solutions that can harness the complexity and also take advantage of the opportunities it brings.
Leaders worldwide report that managing their companies is becoming steadily more difficult primarily due to increasing government regulation, rapidly changing technology and problems with managing information. The challenges these conditions bring are increased risk, escalating costs and an ever-growing need for new skills.
For at least half of these companies, the common methods used to improve information management, undertake business reorganization and manage human resources programs are not proving effective in dealing with complexity. Least effective of all were efforts to influence public policy which worked well for only one in three of survey respondents.
To address the challenges and uncover the opportunities hidden within complex business situations, over 50 percent of senior leaders said they would be testing new or different approaches in the next two years.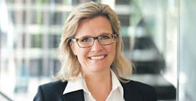 "To address the challenges complexity presents, successful management teams are seeking new and perhaps unprecedented ways to embed agility and innovation into their corporate cultures and develop flexible structures to manage the demands and needs of their markets," said Helene Willberg, CEO KPMG Sweden.
These perplexing challenges are highlighted in Confronting Complexity- Research Findings and Insights www.kpmg.com/ConfrontingComplexity a survey from KPMG which draws on interviews with 1,400 senior executives running large businesses in 22 countries in the Americas, Europe and Asia-Pacific.
Developing economies positive
The survey uncovered some important variations in how complexity is experienced and managed in different parts of the world.
Among the mature economies in North America and Europe, regulation was seen as the No. 1 cause of complexity today, followed by issues with information management. But for developing economies, particularly Brazil, Mexico, China and India, speed of innovation was the leading cause, and while information management and regulation were also important for these countries, tax policy featured much more strongly in their responses.
Developing economies were also more concerned than their established competitors about rising costs as a challenge of complexity. And they were more likely to see complex markets as an opportunity to develop new and innovative business strategies.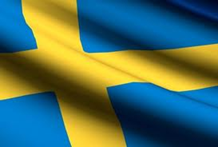 "Complexity is not static. It changes as markets and economies develop, so that in one year managers might be struggling with an important new technology , and in the next, when they have mastered the technology, they have to deal with new regulations introduced to control it. The key is to be able to move easily from one problem to the next." Said Helene Willberg.
Information management – A challenge and a solution
Information management stood out both as a major cause of complexity and, for 8 out of 10, a way of trying to deal with it. But nearly 60 percent said that their efforts to manage this problem were not particularly effective.
Reducing risk through reorganization
Restructuring the business up to and including merging and acquiring new businesses, was also a common response to simplifying complex situations, among 60 percent of respondents and remains a top-ranking option to complexity in the near future.
Embracing complexity
KPMG's conclusion is that companies have an opportunity to embrace complexity and use it as a spur to drive innovation and force constant improvement.
The report says that managing the problems of complexity in business is made easier when companies have a clear and well-articulated idea of their purpose, their appetite for risk and the principles on which they do business.
About KPMG
KPMG is a global network of professional firms providing Audit, Tax and Advisory services. We operate in 150 countries and have 138,000 people working in member firms around the world.