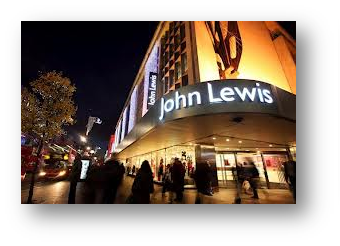 John Lewis Partnership, a large UK retail chain, has been designated as one of our model companies. They are a leading example of a social enterprise that is making a positive difference in the world.
John Lewis has 81,000 employees, called Partners, that are all owners of the business and share in its success and their relationships is based on mutual respect and courtesy.
The company was "gifted" to the employees back in the 1920's when the founder passed away. It's a model that has proven sustainable and now, almost 100 years later, is considered very progressive. Although they are some of the first to say this business model isn't for everyone, they are proof that it is possible and that their values and empowerment of employees do work.
The Partnership's ultimate purpose is "the happiness of Partners through worthwhile and satisfying employment in a successful business."
Their approach involves:
recruiting and retaining people of talent and integrity;
engaging with their Partners and listening to them; and
maximizing the contribution, skills, talents, performance and experience of their Partners.
They have always believed that there is more to a job than just work and pay. Their policies and benefits help Partners to achieve work-life balance and therefore stay happy, healthy and committed to long-term careers with the Partnership.
"Partners are instrumental in all that they do. Our Partners own our business so have a vested interest in its success. They are at the heart of our service offering, embodying our values of trust, respect and fairness and they are the energy and passion that drives our work to be an ever more responsible and sustainable business."
Achievements
John Lewis apprenticeship scheme helps young people get into work
More than 60 young apprentices gathered at the John Lewis Partnership's conference center recently at the start of their John Lewis retail apprenticeships.
The program, which was trialed in five shops last year, has recruited 67 young people into placements in 21 John Lewis shops around the country. They are guaranteed a job if they satisfactorily complete their training, as part of the Partnership's commitment to helping young people into work.
"The apprenticeships provide a head start for young people who want a career in retail," explains Helen Camilleri, Designer, Government Initiatives, John Lewis.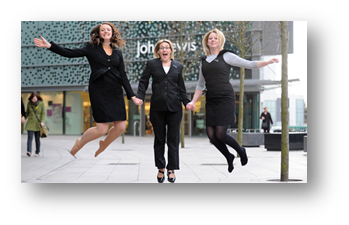 The aim is to allow the apprentices to understand our business better and meet some of its senior leaders, explore the skills they've recently developed and celebrate their success.
John Lewis is giving a great opportunity for young people to get a head start on their career but to also find a "home"…a place where they can grow up in the business world, learning to contribute for the good of the whole as well.
We salute John Lewis for being a great example of how to create a thriving culture with happy staff and make a positive contribution to the world as well. For more information about John Lewis, go to https://www.johnlewispartnership.co.uk