Ten years ago, entrepreneur Stefan Krook had a dream…to start a company that would give all the profits to charity. At the time, it was a crazy idea that few people thought would make it.
Recently I was invited to the annual "Tackkväll", or Gratitude Night, for GodEl, a small Swedish electricity company we featured in our book Engage! This company is a true inspiration to others to show that this business model can and does actually work.
When a customer signs up for GodEl (which means good electricity in Swedish), they choose a charity that they would like to support. With every electricity bill they get each month, they know that 100% of the company profits at the end of the year will be donated to charity. GodEl has partnered with eight different organizations small and large, local and global, where the funds can make a very positive impact in our world.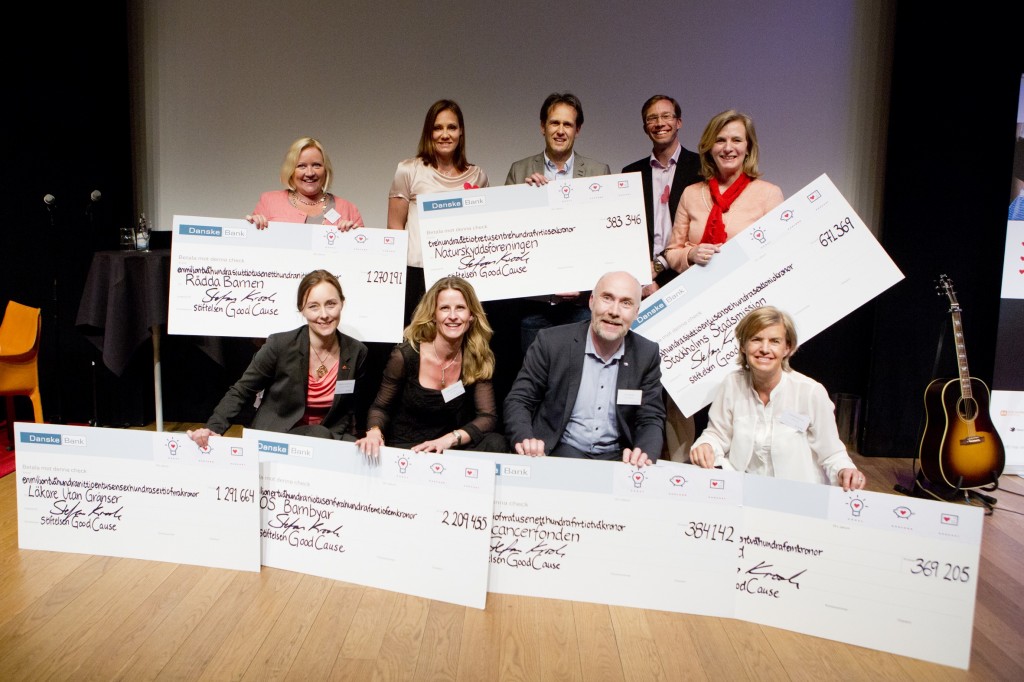 What makes this model stand out is the engagement and excitement from both the employees and customers. Lack of engagement is a huge issue for companies right now on a global basis. But there are progressive companies that are paving the path to a new way of doing business. GodEl is one of those companies in the Nordics that are proving a new way of building sustainable businesses is emerging.
CEO Marie Dahllöf shared how easy it has become to recruit great talent because the top candidates are approaching the company themselves based on the connection they feel with the values—and it's the first criteria they look for with new employees. This means that although their salaries may be slightly below the industry averages, the payoff in goodwill and positive feelings is much greater and worth it for their employees. Research shows that purpose and values are much more effective motivators than money.
This annual evening of appreciation is exciting because no one knows exactly how much money will be given out to which charitable organization, which makes it quite fun to watch as the big checks are handed out. The customers feel good each month as they pay their electricity bills knowing that they are supporting their favorite charities.
In the decade that GodEl, along with GodFond (their investment sister company) and GoodCause (the Foundation behind the organization) has existed, they have given out over 5.3 million dollars. For a small company that is taking on an old established industry and bringing in a new way of doing business, this is quite the accomplishment and one they should be proud of. They are a true inspiration—from their foundational values of giving to their engaged employees to their customers who care and to the organizations they support.
Steve Jobs said, "The ones who are crazy enough to think that they can change the world, are the ones who do."
I think it just takes a big heart, a clear vision and a great group of people to truly make a big difference in the world. When we work together, the world becomes a better place for all. And giving back is a great way to engage, motivate, and inspire people to be their best.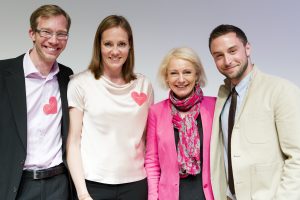 Stefan Krook, Marie-Dahllöf, Charlotte-Petri-Gornitzka, Måns-Zelmerlöw