3 Keys to Engaging Your Employees with Trust
Years ago, people went to work for one company for their entire career, knowing that they had job security. The entire work envi­ronment was structured with everyone having to come to one location to do their jobs.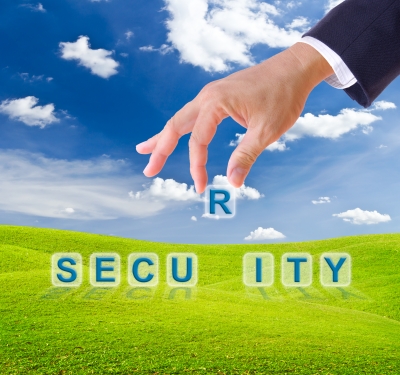 Those days are long gone and, with the enormous amount of layoffs in the last decade, people have lost any sort of sense of security for their jobs. And the levels of trust have plummetted in companies, having a profound negative effect on their employees loyalty, engagement, and retention.
What employees may not have realized is that job security comes from within oneself. If you are passionate about your work and bring value to the mar­ket, you can find ways to make an income from it. On top of that, our world is changing rapidly with technology, eliminating the necessity for having to spend forty hours tied to a desk.
It comes down to empowering your employees. In fact, high trust companies outperform low trust companies by 600%!
We can gain insights from HCL Technologies, one of the leading IT Service providers in the world and one of The Most Amazing Company models featured in Engage!, that dou­bled its annual revenues during the global recession because it turned its pyramid upside down and made a conscious choice to put employees first—above all else, including its customers. They were able to create a high level of trust in their organization.
Empower employees—to deliver best solutions and services to their customers. By putting the focus on the employees, HCL actually increased their customer sat­isfaction and increased sales. In a very competitive market, dur­ing one of the biggest recessions, HCL was able to not only turn around the company but also to actually position itself in a way that has made it a global leader in IT Services.
Create an environment of trust and freedom—and your employees will thrive. It is a strategy that has proven to be one of the most effective ways of trans­forming the way we do business because you allow each person to step into a greater version of themselves.
Offer flexible solutions—either in the hours or days that are required to work in the office, job sharing, and various benefits that help employees balance their work life with their personal life.
We are living in a networked society where we are all connected. We are interdependent on one another. The rigid corporate hierarchies, the industrial based thinking and systems, are being replaced with self-organizing systems and a greater level of awareness for all living beings and our planet.
This is why trust is coming to the forefront for many leaders. In fact, most employees leave their jobs because of the poor relationship with the manager which often drills down into a low level of trust.
It's time for companies to evolve to the next level by taking creating an amazing culture where employees thrive. These companies are setting the standards to leaving "average" in the dust once and for all by creating and communicating their unique value to the world. They are exceeding all expecta­tions (with their customers, employees, and partners) by being engaged and becoming Amazing Companies.
Because each company is unique and consists of a group of people that do not exist anywhere else, it is also a system that embodies each company that works with it to achieve amazing results in its own unique way.
The time has come to truly focus on the culture and increase engagement through trust and caring in our companies.
Looking to transform your company culture? Want to get your employees more engaged? Want to have a positive impact in your company and strategically work with the culture? Then check out our International Cultural Engagement Specialist (ICES) Certification program. You'll learn everything you need to know to be an expert and advance your career while making a positive difference at your workplace. Join us on the journey to bringing joy to the workplace! https://evoloshenacademy.com/icesonline/