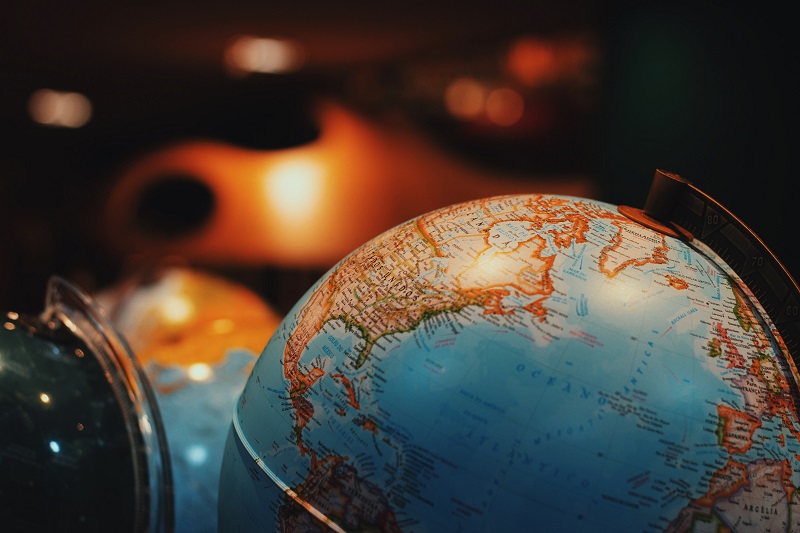 Can you feel it? We are in the process of going through a massive paradigm shift in our world. Who would have thought that a global pandemic of coronavirus would have been this catalyst? While we've all been sequestered in our homes during this time, it has given us a collective shared experience…and an individual unique experience as well, depending on our circumstances.
I've seen single people who are not feeling well because of the isolation and loneliness. I've seen young parents overwhelmed by having to homeschool their kids while trying to work from home. I've seen many who have lost their jobs without a lot of savings and are really struggling. And I've seen many older people who are very depressed because of the isolation and not being able to see their families. Not to mention the fear and uncertainty and everyone being concerned for their loved ones and most importantly, the sadness and despair for those who have lost loved ones during this time.
To say these have been challenging times for the majority of humanity is an understatement.
But I am also seeing many positive things happening as well. Because we've flat out stopped our frantic movement as a species, you see that our beautiful planet is getting a much needed break from us and is rejuvenating in incredible ways.
dolphins are swimming in the canals in Venice
people in large cities can breathe again because of the decreased air pollution
animals are exploring the streets of cities as there is no traffic
neighbors are serenading each other from their balconies
young people are shopping for the elderly
we are recognizing the true heroes of our societies with our healthcare, grocery, and infrastructure workers keeping things together
we appreciate the small things in life more
people have more time with their families because they are not commuting to work
people are learning a lot about our world and are not buying into fear mongering but want the truth and facts
To be honest, there are a lot of good things that will come from this time. It may be frightening and frustrating at the same time. But I think we need to really look at fear versus love and decide where we want to be individually spending our time.
As I have the opportunity to talk to many CEOs, HR and leaders in companies on a regular basis, it's been interesting to see how they are managing given their industries. Some have been hit super hard (airlines, travel, hotel, etc) while others are going to be hit in later months. But there is one common theme coming up each time.
It's about caring for each other.
The leaders that show that they truly care and are able to communicate authentically and with transparency, are the ones who are building loyalty from their employees. I'm absolutely seeing a shift in the type of leadership skills we must have now including empathy, caring, understanding, trust, and confidence. When a leader can relate to their employees from these "softer" sides, they are going to see the benefits long term in their relationships, which will help to bring their companies back quickly.
I think it's vital that we look to grow from these challenging times, as an individual, with our teams, and on organizational level. We must come together, not just in business but as one human race, so that we can build a world that is fair and sustainable for all. We can do this but only if we work together! It is through our love as humans that we can create an incredible world for all!