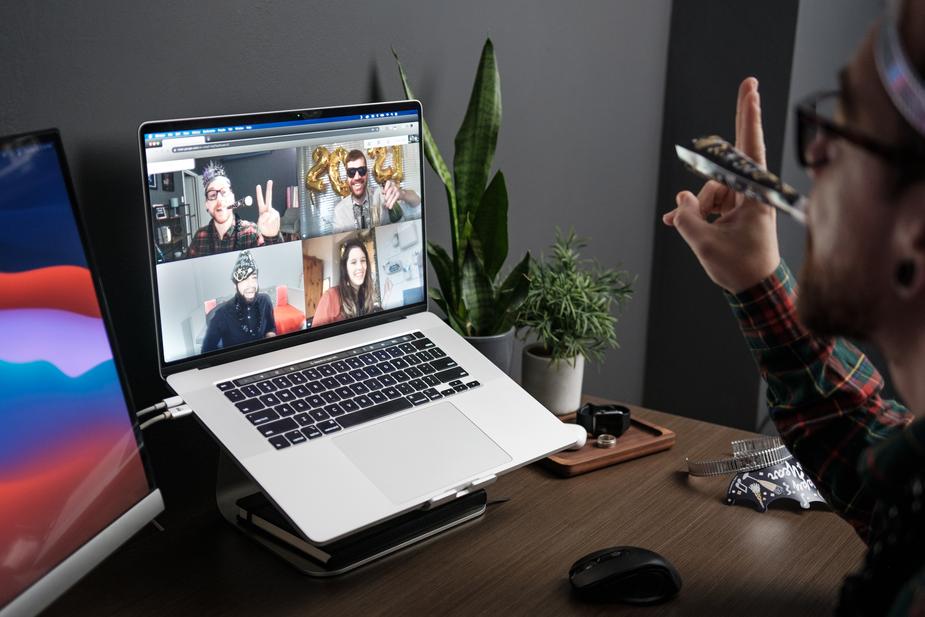 Life has changed dramatically on many levels because of that crazy year we managed to get through in 2020. Not in the least is the workplace. Because so many people were working from home, there are a lot of dynamics that have taken place. There are some key elements that have arisen in the workplace due to the global crisis.
TRUST
The first that comes to mind is increased trust. Employers learned to trust their employees to get their jobs done and many CEOs I've talked to were pleasantly surprised at how well people were able to still be productive and get their results. Teams came together and supported each other as they rallied to maintain their work despite all the chaos.
AGILITY
Since there was a mad rush to get set up and conduct meetings online, the digitalization of the workplace happened on steroids. We apparently experienced about three years of digitalization in about six weeks at the start of the pandemic. We are fast to make changes, adapt, correct course, and keep moving forward. These skills will stay with us long term.
COMPASSION
Most everyone is very familiar with Zoom, Skype, Teams, Google Meet nowadays…which means we've all gotten a chance to see into each other's homes. There's a higher level of connection and humanness and we all understand if the dog barks, the cat jumps on the computer, or the naked child runs in after a bath. We have more compassion and understanding for each other and the lines between work and home have blurred. We've all been scared, nervous, stressed, and raw with each other so that we have higher compassion and caring for each other.
RESILIENCY
We've all been through a very difficult time regardless of where we are located, and we are still standing. Everyone was forced to look at their lives and really think about priorities and how we really want to live. And we've been able to bounce back or are in the process of doing so. Whatever challenges that may come our way, we've toughened our skin and have an inner confidence that we can get through these.
So what does all of this mean for the future of work? I've been thinking a lot about this and have had many conversations with CEOs and leaders as well as hearing from people all over the world.
One thing is certain, the OPTION to work from home needs to stay. Employers will need to continue to give responsibility to their employees, to trust them to get the job done.
Some people need to come back to the workplace and want to have an office to return to. Others will be just as happy to continue working from home the majority of the time. Employers will need to be flexible and accommodating to employees.
Logistically, companies are re-evaluating office space, and many are looking to reduce the space. Eventually, there will need to be an adjustment in many tax systems to account for people setting up home offices. It seems many people are even looking to purchase bigger homes to accommodate more space for their home offices too.
The future will most likely require a hybrid work environment. Keeping people engaged both in person and for online meetings will be a new challenge. At Evoloshen, we recently published a free report, the Virtual  Activity Guide, to help with online engagement as a valuable resource to help.
Company culture will be even more important to attract and retain top talent in the hybrid working space. People are going to want to work for purpose-driven companies that are aligned with their values.
Collaboration is going to be even more prevalent. People will come together to work on a project basis around their passions versus spending their lives in a 9 to 5 job that feels meaningless to them. People simply won't tolerate that anymore.
Business travel for the most part will probably be a thing of the past. Billions of deals have been closed with virtual meetings so we know it can be done. And companies can save a lot of expenses this way.
Personal travel will most likely boom as soon as people feel safe to travel again after feeling confined for so long. Who isn't ready for a change of scenery by now?
I see a future where face to face meetings will be more appreciated and valued as we start to come together again, and events—business, music, inspirational, etc.—will be highly desirable. Experiences will be sought after.
Managers and leaders will continue to strengthen their people skills and work actively with communication, connecting, and truly caring about their teams.
It may still take some time to adjust to the new workplace. However, I do believe that the future looks bright as long as we can take all the skills and the knowledge that we've learned and apply it to creating even better working environments for all.