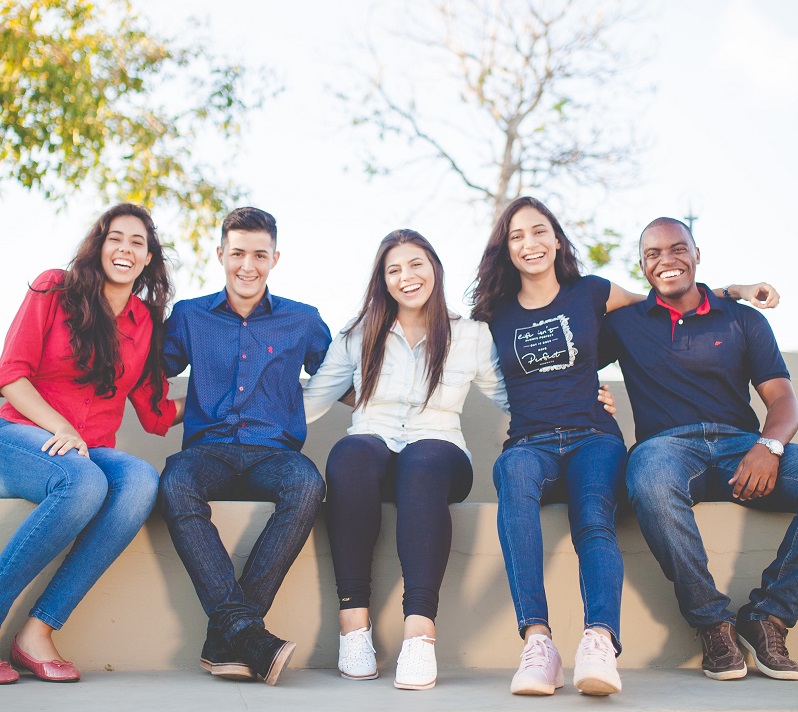 At Evoloshen, we transform business through culture. Because of the global pandemic, our business shifted to 100% online trainings for the time being. We had already been doing online trainings prior to 2020 in multiple countries, so the shift for us was almost seamless. In the fall of 2020, as the months of the lockdowns and working from home continued, many companies were rethinking what they could do to keep their employees engaged, connected, and feeling good at work. We had several clients who chose to invest in ALL their employees and run online trainings with us.
One example was our leadership training that specializes in building trust. This was a training that we had mostly been running in live, in-person settings but we had also run this online using Zoom for several years already. Companies generally were willing to invest in the development of their leaders so that was one of the core trainings that we offered.
However, once the pandemic hit, there was a gap. People couldn't meet in person, kick-offs were postponed (often multiple times with the dates continually moving several months into the future), and they found it was harder to connect and engage people virtually. We suggested running our online trust training for all the employees to help alleviate many of those issues. And we were able to scale up to handle hundreds of participants at the same time. We love the magic of the breakout rooms because we give very high quality questions and people connect on a much deeper level.
What we didn't expect was the results of having the entire workforce go through the training together at the same time. It was like putting the cultural journey on a super booster—the shifts we saw with employees and companies was huge!
People were able to share vulnerably in their small rooms. We encouraged everyone to make sure their videos were on for better connections with their colleagues. Because the rooms were mostly set up randomly, people were able to share thoughts, ideas, and insights cross-functionally and from various countries. It helped to connect people and break down silos that might have otherwise existed. It helped well-being and psychological safety. It gave people a sense of not being alone and being able to connect deeply. And it gave a lot of inspiration and energy to people—the positivity was much needed, especially during these crazy times!
We teach a lot of the latest neuroscience in our trust training and give great tools that people can use to have immediate impact. With everyone going through this learning journey together, we have been able to infuse the language of trust building into the culture.
At the start of the pandemic, one client said this training couldn't have come at a better time and it gave their people the knowledge to manage fear effectively and learn many tools that helped keep themselves, and in turn their teams, calm and collected during the chaos that emerged globally.
At the start of another training, we had an individual say he was not at all comfortable with being put into rooms randomly and having to share. But by the third training, he was saying the 90-minute sessions should be extended to two hours so they would have more time to have these deeper discussions. It is always a joy to see the smiling faces of people as they return from the breakout rooms after an energizing conversation and sharing.
We have had a lot of feedback that people look forward to the weekly sessions and that they end far too quickly. We have had the chance to go much deeper with some of our clients as we continued with a development journey specifically tailored for their leaders. We introduced masterminding and coaching to support their growth on an individual, team, and organizational level. The People and Culture Director said that had they not invested in their people during the Covid period, they would not be in the same place to handle the exponential growth of their company.
What we have learned at Evoloshen is that investing in all of your people pays huge dividends. It increases loyalty, productivity, and helps to attract talent when they hear of the training opportunities. It empowers employees to truly be the caretakers of the culture and to be the best versions of themselves. And it connects people in a way that builds stronger relationships and high levels of trust. All of these have a positive impact to the profitability of the company.
It has been a learning journey for us at Evoloshen as we have also grown, developed, and gained great insights from our clients' transformational cultural journeys. We are grateful for the companies that are truly dedicated to their people, their cultures, and that have a bigger purpose to make a positive impact in the world. These are truly the companies of the future!